I know what you're probably thinking. You are probably thinking that the "Official Ratings 1990" print that I showed you in a previous post (the post before the one about
Calling Spots
) is pretty cool and all but you're the type of lady or man who would appreciate something a little older-school (old school-er? I don't know). Like, oh, I don't know, maybe a nice print of the "Official Ratings 1983" drawing by
Box Brown
from the inside
front
cover of
The Atomic Elbow
issue 2.
Well, guess what?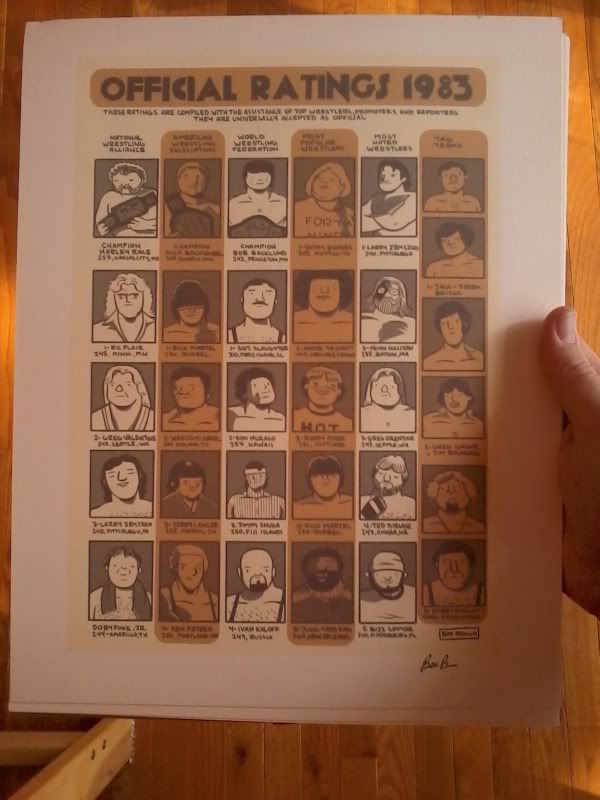 Would you just look at
that
?
Box Brown sent me a few of these in the mail. They arrived today. They are the same size as the "...1990" print detailed in the last picture. The light was pretty bad when I got home, so I did not take as many photos of them for this website, but they are just as awesome, I can assure you.
They are still only $18 ($15 for the print and $3 for shipping. It's going to cost a little more if you're outside the USA.) and are available
now
in the
Official Atomic Elbow Online Store
!
What are you waiting for? Order yours today!