Hi.
I thought maybe I would be all cool about it and not make a website for
The Atomic Elbow
but then I realized that this is the twenty first century and maybe I'm actually not helping by adhering to this willful obfuscation of the thing I did. Is "willful obfuscation" redundant? Isn't obfuscation willful by nature? I don't know. Leave me alone.
Anyway, this is the website where I will put stuff about
The Atomic Elbow
, a professional wrestling fanzine. I had a pretty big debate inside my brain about whether or not to make the word "the" a part of the web address for this free web page. In the end, I did. Because articles are important. And classy. So, if you cram this thing in your RSS aggregation machine or google reader or whatever, you'll learn about new developments in
The Atomic Elbow
like how to order things from me and what those things are. I'll probably also use this to promote Championship Wrestling at Flicker, a (sort of) monthly series of wrestling video nights at the Flicker Theater and Bar in downtown Athens.
At this point I have, like, three Twitters and 7 Blogspots and a Facebook or two and a couple of Tumblrs and, I don't know, an Orkut? Do I still have an Orkut? They love that in Brazil, I hear. So am I done with the internet? Did I win?
Anyway, here's how you and everyone you know can order the first issue of
The Atomic Elbow
.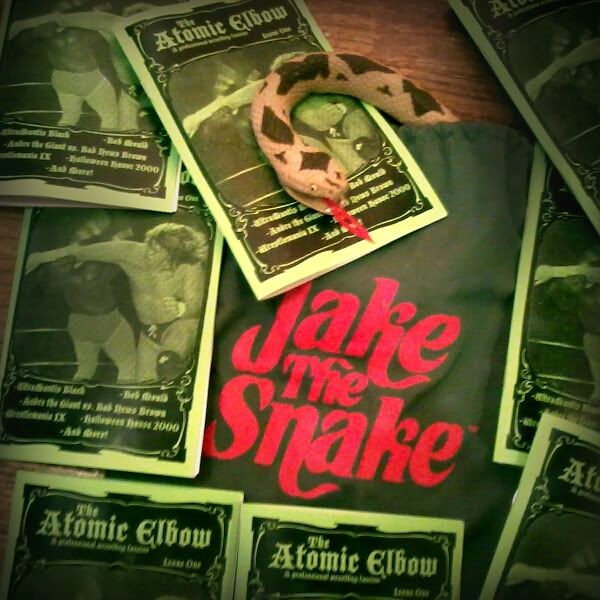 Everyone knows that print is dead, so to celebrate that fact, I went and made a fanzine! What a good idea! It's called
The Atomic Elbow
and it's about professional wrestling, which is one of the best things ever.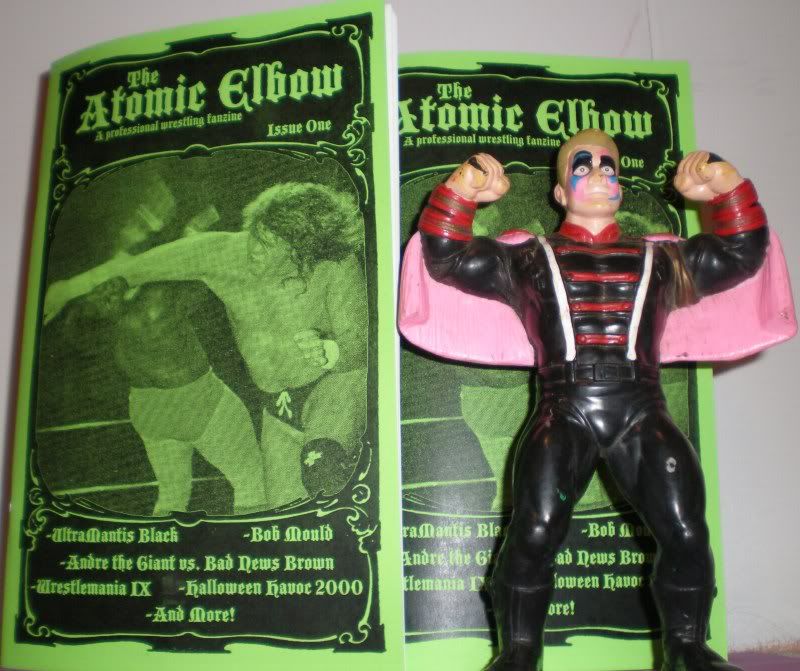 It's 48 pages of me and some other folks (namely
Scott T. Holland
,
Box Brown
and
Patrick Dean
. Featuring photos by
Zia Hiltey
) writing and drawing about rasslin', and I know I'm biased, but I think it's pretty good.
It's got stuff in it about Bob Mould.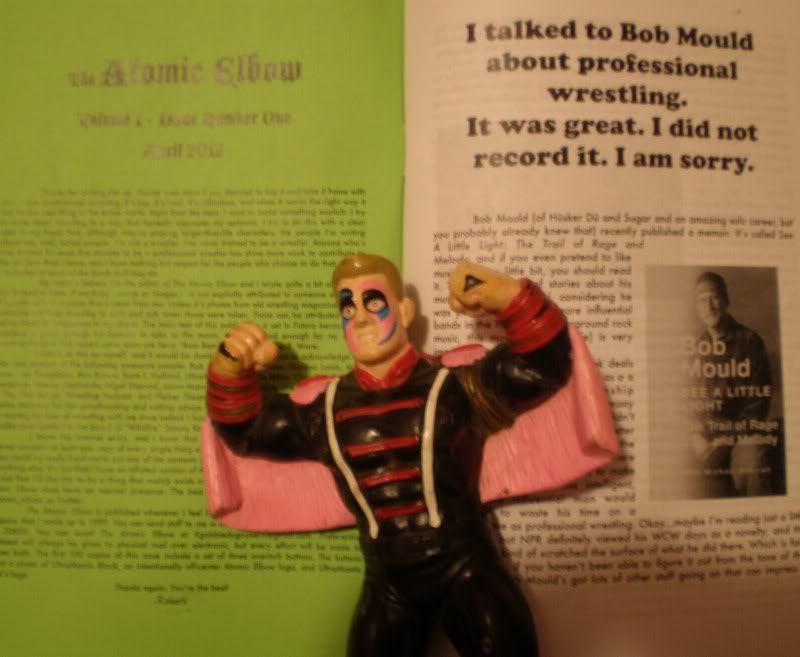 It's got a comic about Andre the Giant and Bad News Brown, it's got an interview with
UltraMantis Black
, and it's got an almost 9,000 word essay about Halloween Havoc 2000.
Also, the first 100 copies come with a limited edition set of three one-inch buttons featuring UltraMantis Black, the UltraMantis Black logo and the Atomic Elbow logo.
The first printing is sold out, but you'll still get an Atomic Elbow logo button and a special edition Atomic Elbow
mystery
poster. (I mean, it's really an 11" x 17" photocopy, but I can call that a poster, right? I say I can. And I say it's a "poster".) I'm not going to show you what the poster looks like on the internet. You've gotta order a copy to find out.
You probably want one of these, right? I hope you do.
You can get one by sending me five dollars through paypal. If you live in Canada or Mexico, please send seven (American) dollars. If you live in a country that isn't the USA, Canada or Mexico, please send nine (American) dollars. The email address to use is secondperiod[at]gmail[dot]com. Or, you can do it the old-timey way and send me the cash in the mail. The address is 231 Rhodes Drive / Athens, GA / 30606.
Please buy my wrestling fanzine!
Thanks!